2" x 72" Knife Grinder Build
Upgrading the grinding experience, 72" at a time.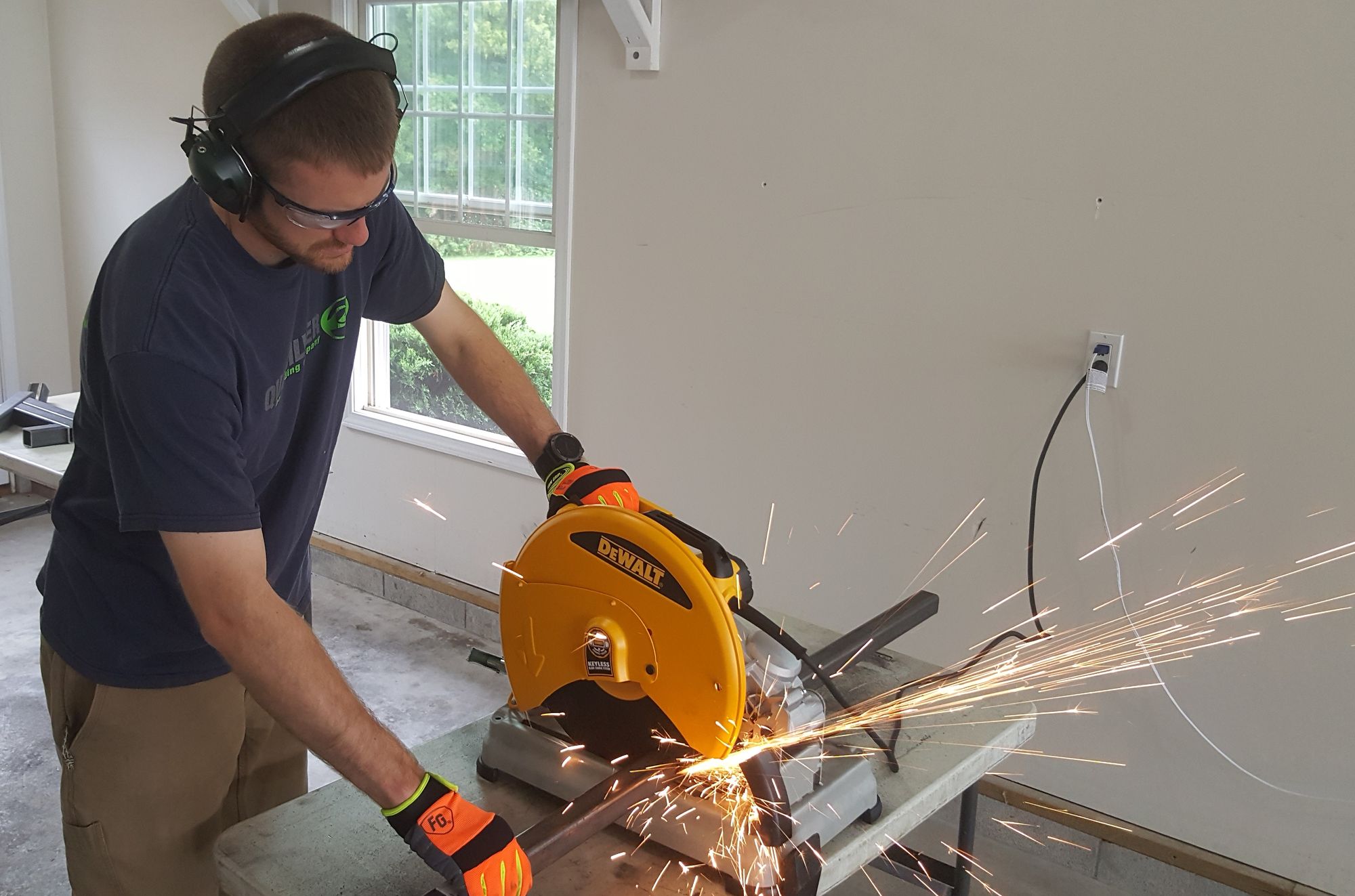 After my first chef's knife I knew that I would need to upgrade to a 2" x 72" grinder at some point.  Looking around on the web I came across dcknive's excellent walkthrough and set about on my own journey of building.  This project was also my first foray into the world of welding, arc welding to be specific.  Using my grandpa's old Lincoln tombstone welder was a fun experience but my welds leave something to be desired.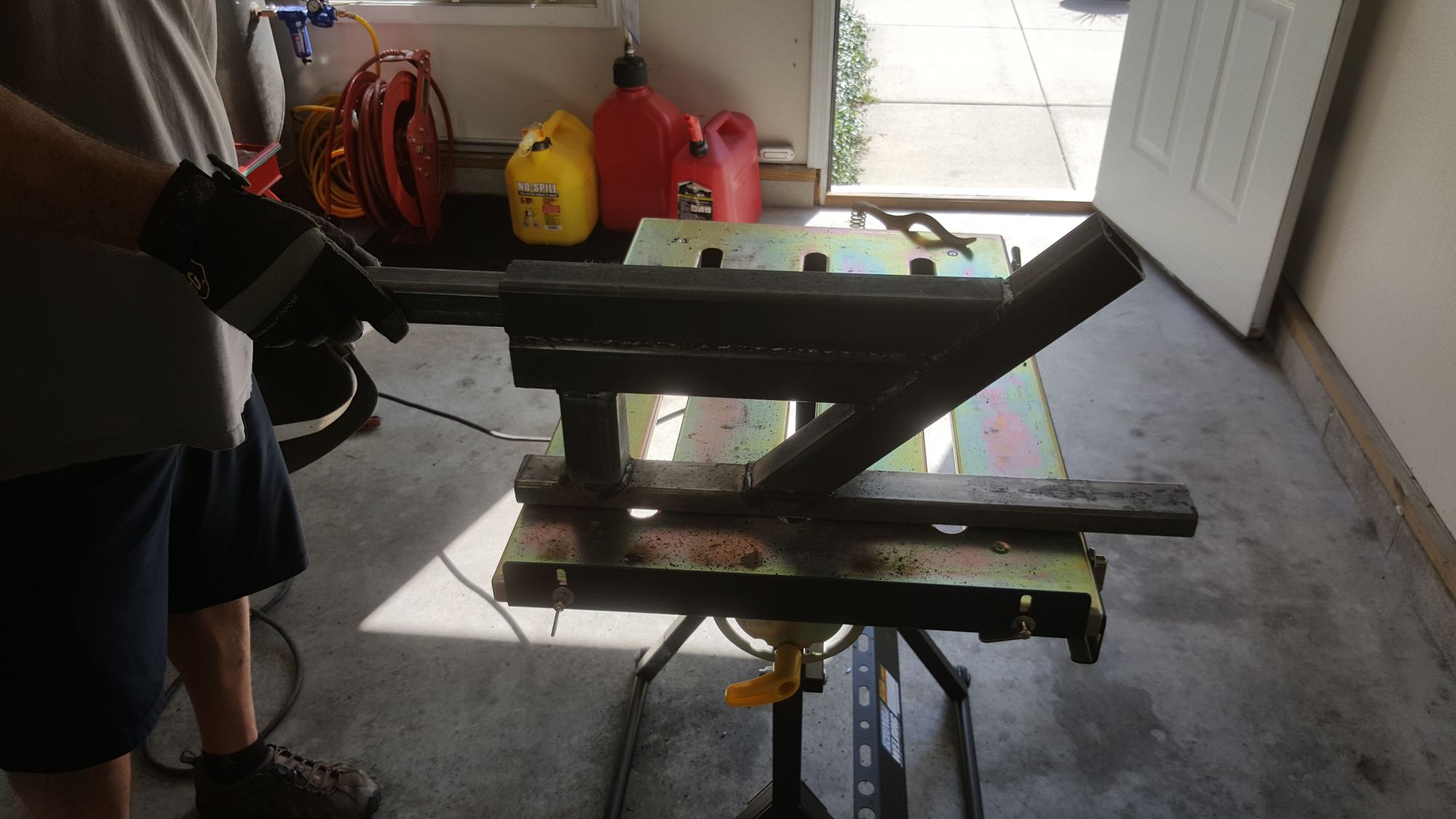 As the grinder started coming together I was able to mockup the assembly and determine placing for the motor and drive wheels.  Initially I wanted the angled slot to be the tensioner and there is a spring embedded at the bottom of that slot.  However, it turned out the belt wasn't long enough to cover that span so I pivoted to the upright tensioning arm with a gas piston.  Drive wheels and pillow block were purchased from Origin Blade Maker.