First go at a chef's knife with a stunning zebrawood handle.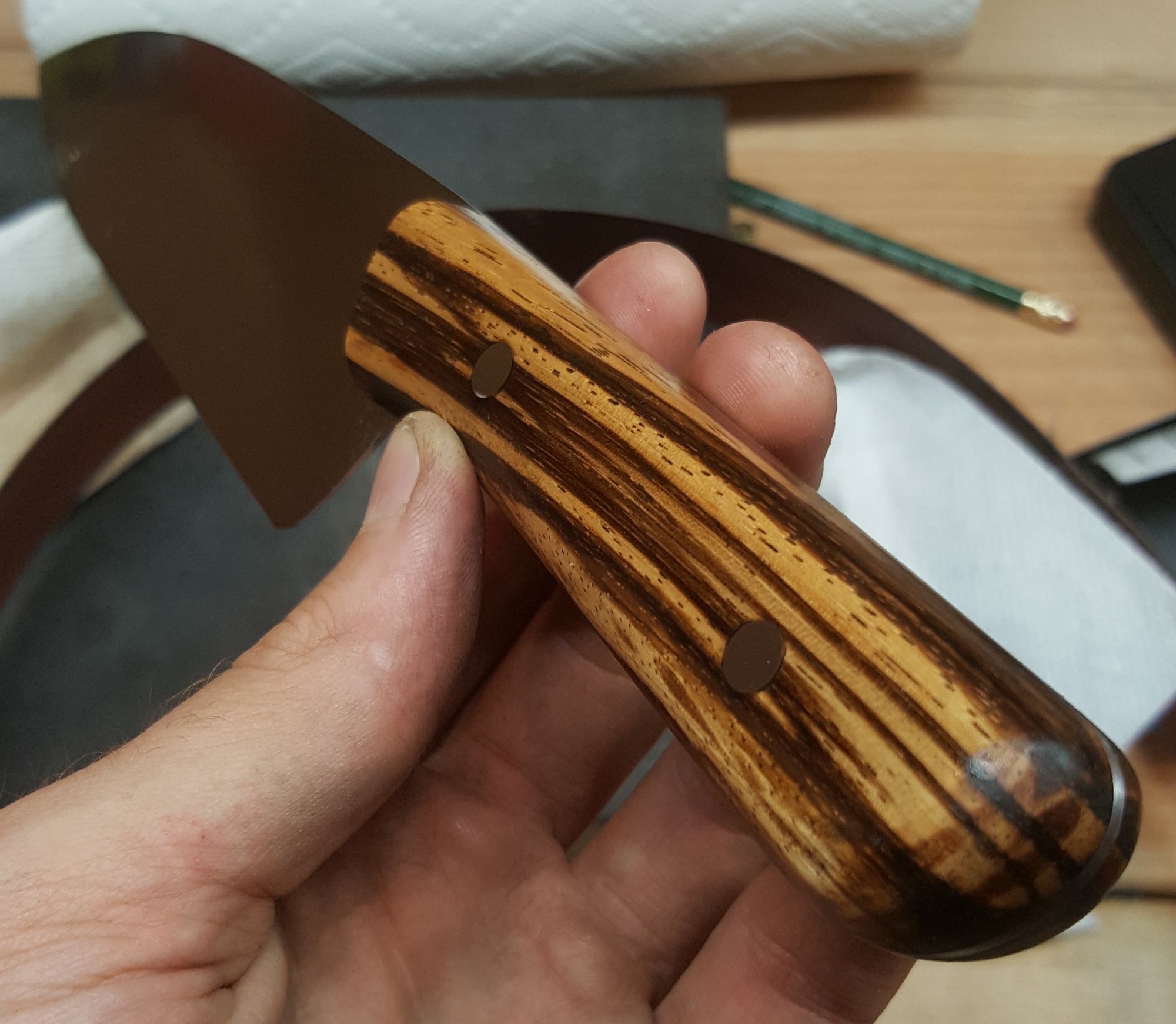 After having a go with a few skinning and paring knives I wanted to scale up to something a bit bigger.  I was using my paring knife daily, but still relying on my store bought chef's knife.  With some O1 steel laying around I drew up a rough chef's knife template and set about making my first large knife on my 2"x"42".  Somehow I managed to have a fairly adequate grind on this, although I did end up with a bit of a dig into the straight part of the edge so it doesn't quite get flush to a cutting board.  The thin steel of this knife though keeps it as a good veggie cutter even with the deficiency.
Where this knife really shined was the zebrawood handle.  It expands and contracts with the seasons but the patterning in the wood still gets my attention.  This and the "seeing red" paring knife also started to veer towards more rounded handles as I got a sense for grinding handles with the belt sander.  The limitations of the 2"x42" prevented much of a slack belt area but a light touch on the platen usually sufficed.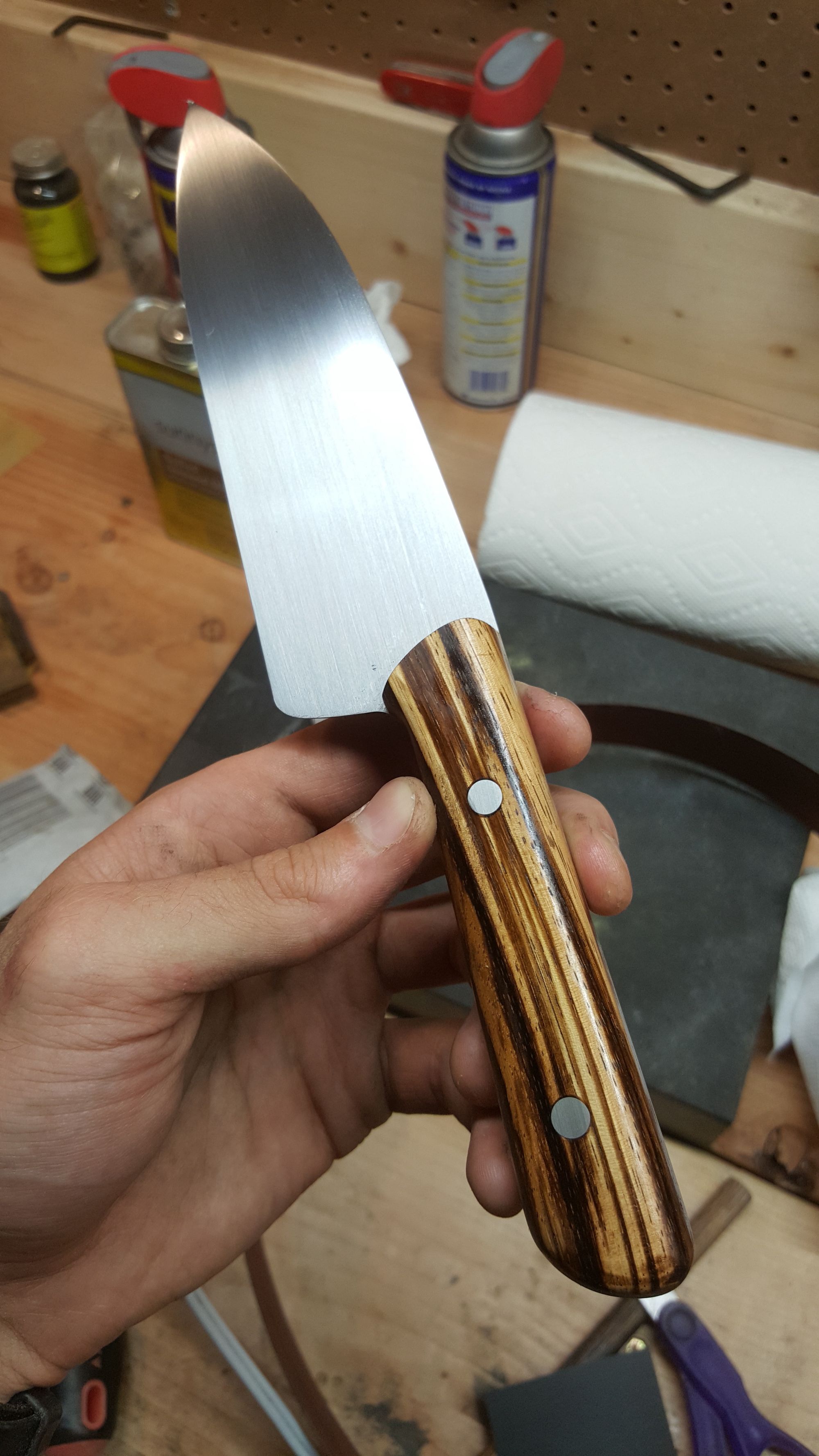 After making this chef's knife, it became apparent to me though that I'd likely need to build a more solid 2"x72" grinder to get access to a wider variety of belts and have the ability to do slack belt grinding when finishing handles.